Holidays, Birthdays, Weddings, and Showers are the events and places that we most often share our thanks and appreciation for the women in our lives. But it never feels like ENOUGH. We have real troopers, soulmates, ride-or-die mothers, friends, sisters and lovers in our lives who are there for us in countless ways. It would be hard to imagine life without them, and we surely would not want to. Sister Ceremonies of Praise are sacred spaces to share these sentiments of love with the special women in our lives. Would you like to honor and bless a Sister Goddess in your life? 
Though the name may suggest a focus on romantic relationships, Love Readings are designed to open our hearts and awareness to the Loving Messages of the universe! ​A Love Reading is a sacred practice where Dana set's aside time to connect with the positive spiritual energy that surrounds and supports you; specifically to source divine messages, guidance and insight from spirit that will help you to: 
identify personal blockages
receive and implement action plans
gain clarity on your life journey/path
align your personal and spiritual goals
know you are safe, protected and loved!
Love Readings allow Dana to fulfill her personal mission of sharing more love and light in the world. She shares live readings weekly on the Inspired Lightwork: Youtube and Facebook Pages, and welcomes those interested in personal or private readings to book a session below. During the entire month of August, friends are invited to make a Love Donation to receive a personal recorded reading direct to your inbox! CLICK THE GOLDEN LOVE BUTTON to make a donation and receive a love-filled message from Dana and your spiritual team, now! 
Reiki is an ancient Japanese technique for stress reduction and relaxation that also promotes healing. Reiki works on a subconscious level to clear energetic blockages and restore balance to the mind, body and soul. Reiki with Dana is a unique and holistic experience that not only calls on the universal healing energies of Reiki, but incorporates a divine and spiritual white light modality, deeply rooted in shamanic and theocratic studies A reiki healing session may effect great change in many areas of your life: physical, emotional, mental and spiritual.
As a Clair, Psychic & Medium, Dana provides divinely guided readings that express the beautiful, positive messages of our spirit world, connect individuals and families with passed loved ones, offer guidance and insight on life's journey, recall past lives and their significance in the present, identify personal blockages, re-kindle and strengthen the personal connection between the soul, spirit world and an individual's higher power, advocate corrective action plans to align personal and spiritual goals.
Meditation is the practice of turning your attention to a single point of reference. It can involve focusing on the breath, on bodily sensations, or on a word or phrase known as a mantra. In other words,meditation means turning your attention away from distracting thoughts and focusing on the present moment. Using reiki healing energy, Dana teaches the ABC's of meditation while guiding you on a vivid journey through your own consciousness. Classes are offered on Wednesdays each week at Lovlee Art Studios, Bloomfield NJ.
​​​​​​​

*Join Inspired Lightwork for 
Monthly Reiki Shares!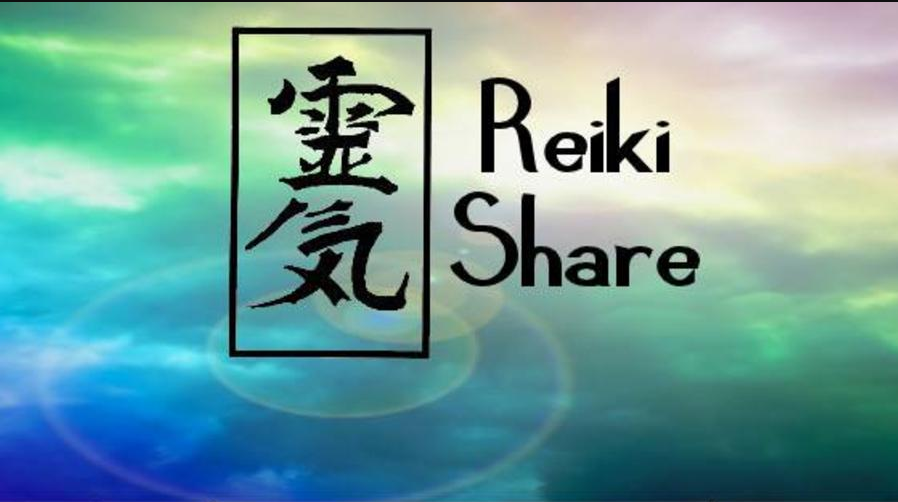 Join our POSITIVE Reiki Healing Community!
What is a Reiki Share?  A Reiki Share is a meeting at which everyone has a chance to both receive, and give, Reiki healing with others. 
Who attends a Reiki Share?  Reiki practitioners of all levels and abilities are welcome – you do not need to be experienced and equally, no matter how experienced you are, there's always more to learn!
What are the benefits of attending a Reiki Share?  * Spend time with a group of lovely, welcoming and warm people who will support you on your Reiki journey – no matter where you're at!  * Receive a huge boost of healing energy – feel relaxed, renewed and back in balance  * A rare opportunity to be cared for, fussed over and generally looked after * If you are part of a membership body, you can add the hours spent at the Reiki Share to your Continued Professional Development (CPD) record – this is a formal requirement to maintain your insurance * Learn more about Reiki and other topics, discuss ideas and common interests  * Attendance at Reiki shares are a compulsory requirement of most Reiki courses
Register for a Reiki Share Circle! 
Goddess Dance classes and workshops are designed to express and appreciate divine feminine flow. ~Envision… women reclaiming their beauty and power, their sacred selves, learning to release their hidden splendor, and embodying the spirit of a Goddess.
Goddess Dance is a sacred dance for women used to invoke divine feminine energy for empowerment, guidance, and manifestation