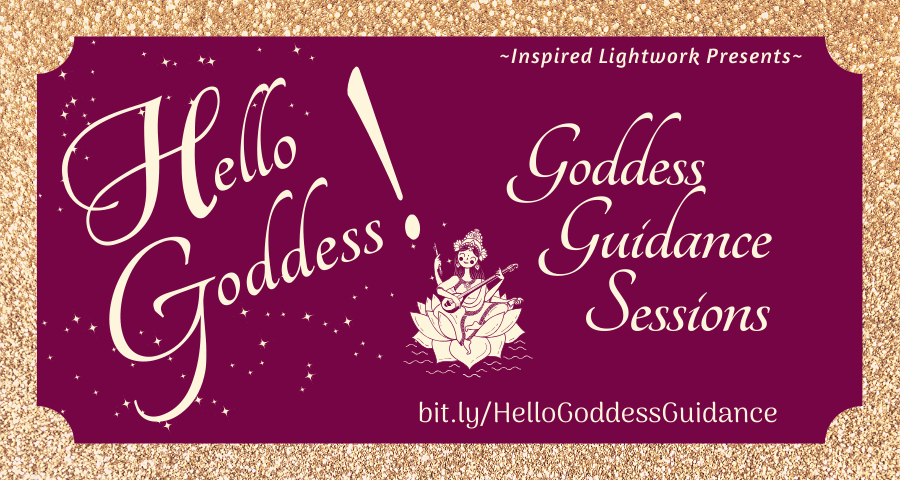 Hello Goddess!
Ready to MEET Your Goddess?
You're powerful and curious. You may not be able to articulate it, but you KNOW something magical happens when you open your mind and body to the guidance of your inner spirit. And guess what… she just happens to be A Goddess!  Sometimes it's hard to hear her, you're busy with work, school and family. There are so many obligations pulling at you that that quiet voice gets dampered. You can barely hear her, let alone recognize her blessings when they show up! You're feeling lost, uninspired, un-motivated and overstimulated, far too often. It's time for you to relax dear Goddess, take a moment to release the vata that burdens your mind and clear your energy to receive the Guidance your Goddess is offering. A Goddess guidance session is your opportunity to share about the things you are struggling with and receive intuitive energy healing and guidance from that divine feminine spirit known as the Goddess. In your session, you'll meet your Goddess, and learn about the energy and focus of the Goddess supporting you in your endeavors right now.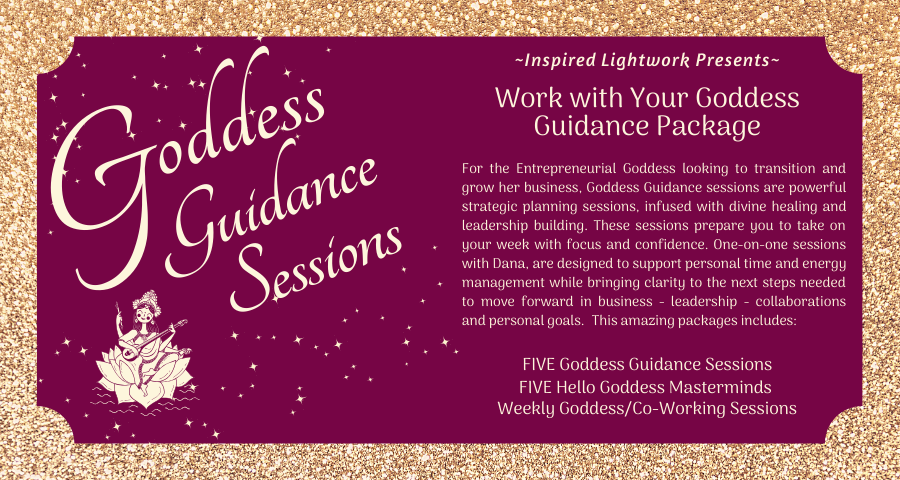 Goddess Guidance
WORK with Your Goddess!
For the Entrepreneurial Goddess looking to transition and grow her business, Goddess Guidance sessions are powerful strategic planning sessions, infused with divine healing and leadership building. These sessions prepare you to take on your week with focus and confidence. One-on-one sessions with Dana, are designed to support personal time and energy management while bringing clarity to the next steps needed to move forward in business – leadership – collaborations and personal goals.  Packaged Options available!